1. What is cupping therapy
Cupping is an ancient Chinese therapy that's based on the belief that certain health problems can be caused by stagnant blood and a poor energy flow through your body.
To fix or prevent those health issues, cupping practitioners apply cups—typically glass or silicone—to your skin to create a pressure that sucks your skin inward, according to the National Center for Complementary and Integrative Medicine.
2. The benefits of cupping therapy
According to its advocates, cupping is supposed to promote healing and has been used extensively for sore muscles. But that's only the beginning. Cupping has also been used for
Back and neck pain
Skin diseases such as acne and hives
Lowering cholesterol
Migraines
Knee arthritis
Improving immune function.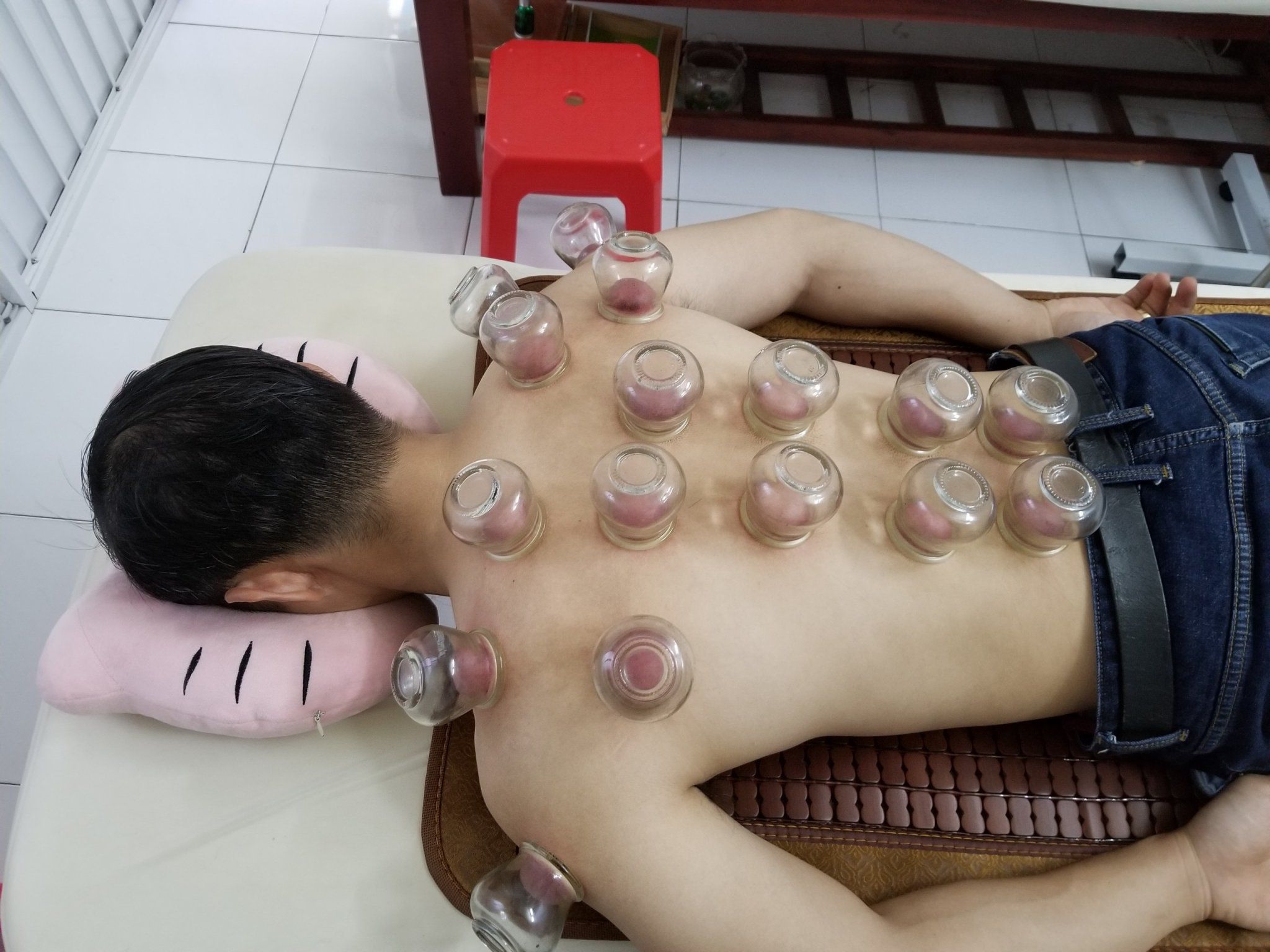 3. Lotus Clinic - Cupping therapy in ho chi minh
Lotus Clinic located at 33/16 Ly Van Phuc Street, Tan Dinh Ward, District 1 and 56 Phan Dinh Phung Street, Ward 2, Phu Nhuan District. Lotus Clinic is one of the best traditional clinic in Ho Chi Minh City. Good service and affordable price. At Lotus Clinic, you can try many different therapies such as: acupuncture, cupping, massage, physiotherapy etc. Especially, we have the service at home if you are staying too far. Please call 0778899207 to make an appointment.