.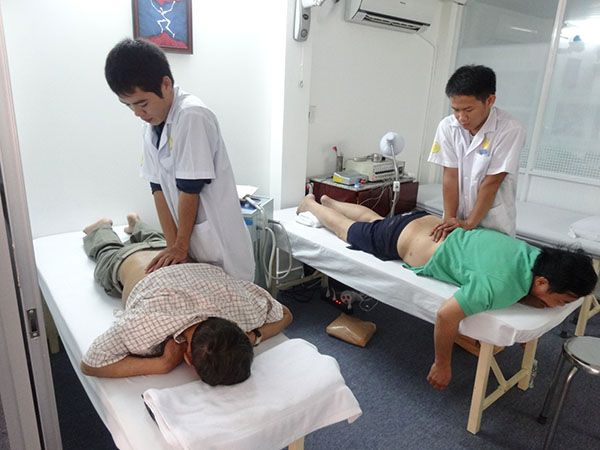 Best Massage In Sai Gon
Tired after a long day at work. Have you ever tried massage in Ho Chi Minh City? Let's find out where is the best massage place in Ho Chi Minh City
1. What is massage?
Massage is a therapy that uses the hands to rub and massage the body's muscles and joints, especially to relieve stress or pain.
Massage is done to improve blood and lymph flow (fluid in the lymph glands, a part of the immune system), to reduce muscle tension or tenderness, which affects the nervous system through stimulation. enjoys or sedates, and enhances tissue healing.
Massage therapy has been recognized for its medical benefits for more than a thousand years. China and Egypt are where the first records of massage therapy were found.
2. Massage can also cure pain?
Massage not only helps you get rid of stress but also helps you to cure specific pain and various ailments such as:
• Muscle pain
• Lower back pain
• Shoulder and neck pain
• Pain after stroke
• Insomnia
• Numbness of hands and feet
3. Lotus Clinic - The best massage in Saigon
Lotus Clinic is the best place to massage at an affordable price. The most special thing at Lotus Clinic is that you will be massaged by certified doctors who are not masseuses. Before starting therapy, your doctor will ask you about your current situation and decide which therapy to use. If you are quite far from our clinic and still want to experience our therapy? Don't worry, Lotus Clinic also offers a home massage treatment. With a team of nearly 20 doctors, we can help you perform massage therapy anywhere in Saigon. If you have any questions so far or would like to schedule an appointment now, call us 0778899207.
-----------------------------------------------------------------
CONTACT INFORMATION:
Address: 33/16 Ly Van Phuc Street, Tan Dinh Ward, District 1, Ho Chi Minh City
Tel: 0778 899 207
Zalo: 0932 518 131
Email: yhoccotruyenhoasen@gmail.com
Website: Phongkhamhoasen.com
Fanpage: https://www.facebook.com/dongyhoasen
#acupuncture #cupping #acupuncturedistrict1 #whereacupuncture #acupunctureathome #lotusclinic