.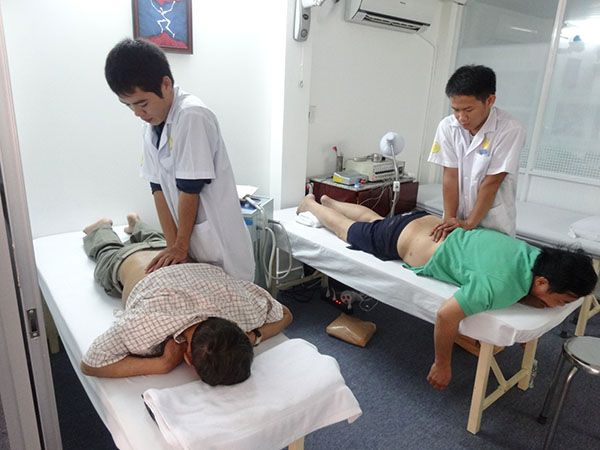 Acupressure Sai Gon: Bye-bye The Pains
Say good bye to the pains by booking acupressure with us
1. What Is Acupressure?
Acupressure is often called acupuncture without the needles. Instead of needles, acupressure involves the application of manual pressure (usually with the fingertips) to specific points on the body.
2. How Does Acupressure Work?
According to the principles of traditional Chinese medicine, there are invisible pathways of energy flow within the body called meridians. There are thought to be at least 14 meridians connecting our organs with other parts of the body. Acupuncture and acupressure points lie along those meridians.
If the flow of energy (also called "chi" or "qi") is blocked at any point on a meridian, it's thought to cause various symptoms and health conditions anywhere along the meridian.2 That's why a practitioner may apply pressure to an acupressure point on the foot to relieve a headache.
3. Acupressure Sai Gon: Lotus Clinic
Lotus Clinic is one of the best acupressure clinic in Ho Chi Minh City. Not only acupressure, you could also try other traditional therapies such as cupping, acupressure etc. All of our doctors at Lotus Clinic are licensed medical practitioners.
If you have difficulties and couldn't visit us directly, why not try our service at home? This is the service only available at Lotus Clinic. Just call to us and our doctors will come to you and start the treatment. 
Let's hear about the feedback for us: 95% of our patient feeling better after the first time applying therapy and 70% of them have been recovered fully after completing the therapy session. 
Please call 0778899207 to make an appointment or for further information.