.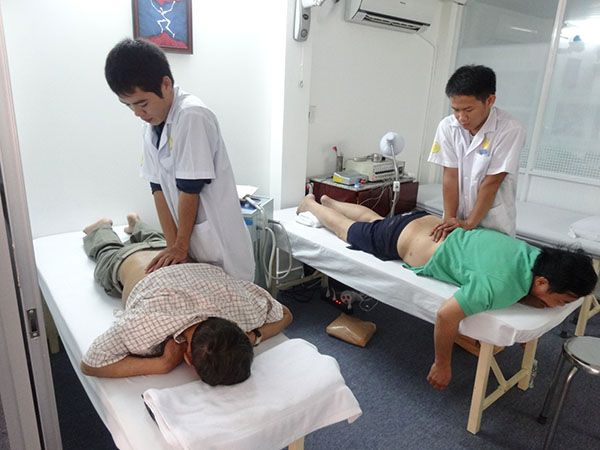 Acupressure In HCMC: Does It Really Work?
Let's find out if acupressure really work
1. What Is Acupressure?
Acupressure is an alternative medicine technique similar in principle to acupuncture. It is based on the concept of life energy which flows through "meridians" in the body. In treatment, physical pressure is applied to acupuncture points with the aim of clearing blockages in these meridians. Pressure may be applied by hand, by elbow, or with various devices.
Some medical studies have suggested that acupressure may be effective at helping manage nausea and vomiting, for helping low back pain, tension headaches, stomach ache, among other things. Like many alternative medicines, it may benefit from a placebo effect.
2. Does Acupressure Really Work?
Some early evidence suggests that acupressure may help with low back pain, pain after surgery, and headache. The LI 4 pressure point, in the soft, fleshy web between your thumb and forefinger, is sometimes tried to relieve headache.
Some studies suggest that acupressure releases endorphins and promotes anti-inflammatory effects, which helps certain types of arthritis.
3. Acupressure Clinic In HCMC: Lotus Clinic
Lotus Clinic is one of the best acupressure clinic in Ho Chi Minh City. Not only acupressure, you could also try other traditional therapies such as cupping, acupressure etc. All of our doctors at Lotus Clinic are licensed medical practitioners.
If you have difficulties and couldn't visit us directly, why not try our service at home? This is the service only available at Lotus Clinic. Just call to us and our doctors will come to you and start the treatment. 
Let's hear about the feedback for us: 95% of our patient feeling better after the first time applying therapy and 70% of them have been recovered fully after completing the therapy session. 
Please call 0778899207 to make an appointment or for further information.