.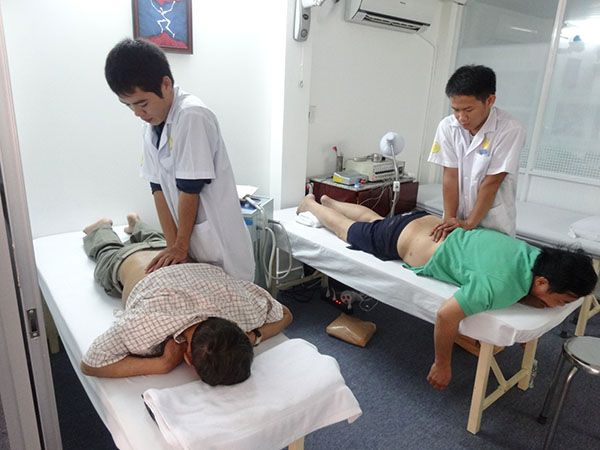 Acupressure Clinic In HCMC: Good To Know It
Acupressure Clinic In HCMC: Lotus Clinic
1. Why Do You Should Try Acupressure?
Acupressure is a thousands-year-old form of massage therapy that involves applying pressure to certain points on the body to address ailments. According to traditional Chinese medicine, people have meridians or channels throughout the body. Qi, which is understood as a life-sustaining energy force, runs along those meridians. Qi can become stuck at some points along the meridians, and the goal of acupressure is to keep the energy flowing using pressure at specific points. Western medicine doesn't include the existence of the meridians, so acupressure isn't part of mainstream medical treatment here.
2. Benefits Of Acupressure
• Relieving stress, tension and anxiety.
• Improving sleep.
• Relaxing muscles and joints.
• Soothing the pain and discomfort of a sports or other injury.
• Reducing digestive issues.
• Minimizing headaches.
• Alleviating chronic pain.
3. Acupressure Clinic In HCMC: Lotus Clinic
Lotus Clinic is one of the best acupressure clinic in Ho Chi Minh City. Not only acupressure, you could also try other traditional therapies such as cupping, acupressure etc. All of our doctors at Lotus Clinic are licensed medical practitioners.
If you have difficulties and couldn't visit us directly, why not try our service at home? This is the service only available at Lotus Clinic. Just call to us and our doctors will come to you and start the treatment. 
Let's hear about the feedback for us: 95% of our patient feeling better after the first time applying therapy and 70% of them have been recovered fully after completing the therapy session. 
Please call 0778899207 to make an appointment or for further information.